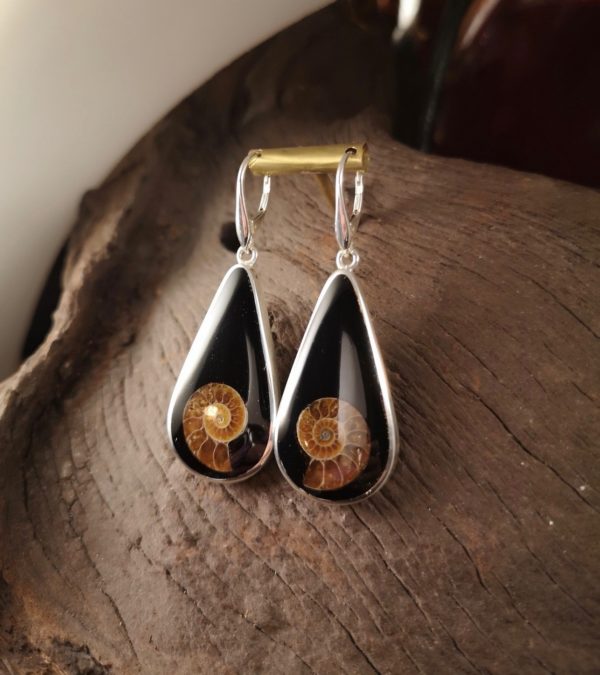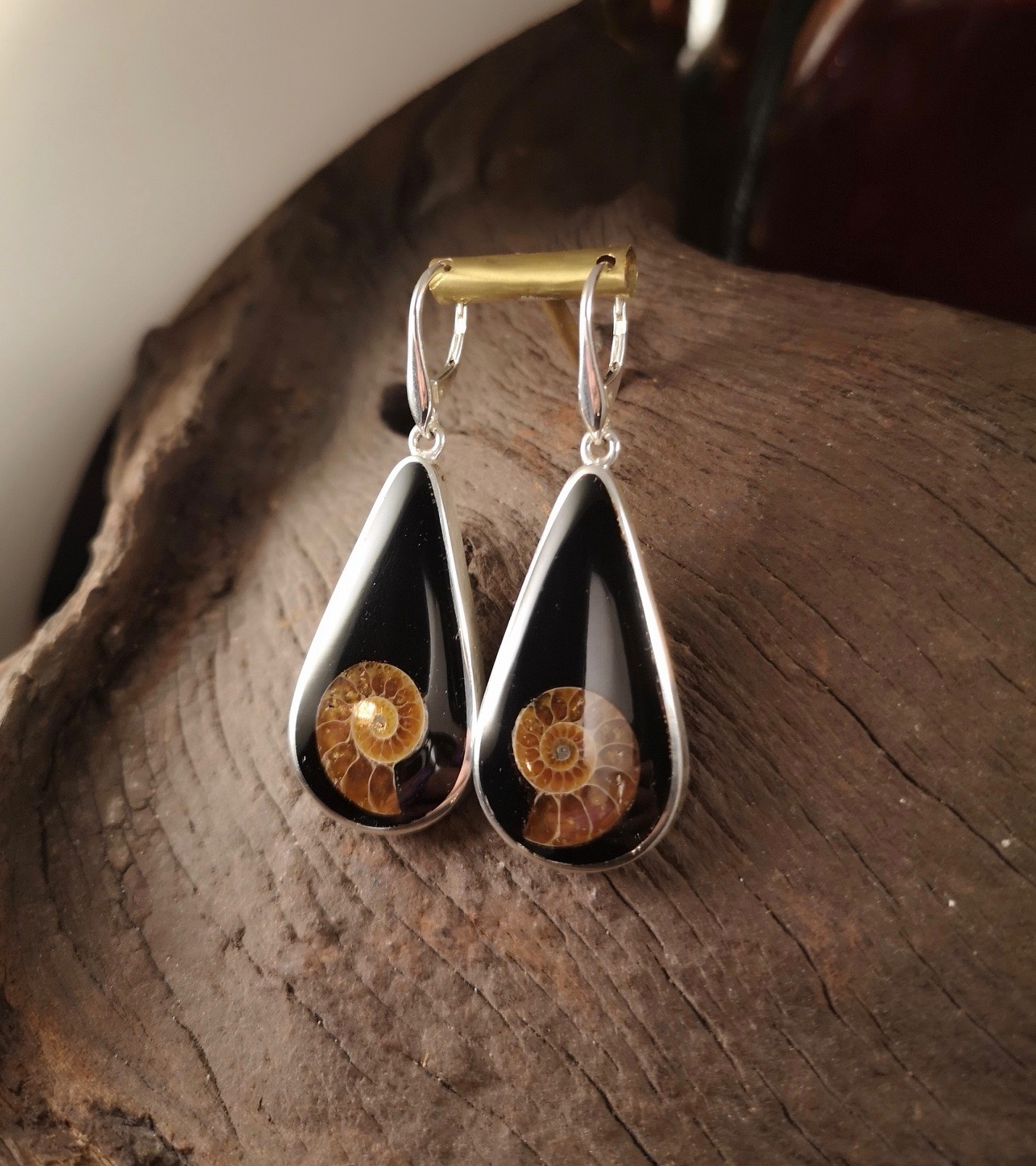 Ammonite Inlay Teardrop Earrings £395.00
---
A stunning example of craftsmanship , these earrings continue the tradition of combining Whitby Jet with Ammonite fossils. Symbolising the connection between them in relation to the local folklore where St Hilda removed snakes from the headland in order for her to be able to build the now famous Whitby Abbey. These earrings have a modern stylish sterling silver setting which really brings them to life. Although measuring 37mm long plus approx' 10mm drop from the ear fitting. x 19mm across at the widest point of the teardrop they are not as heavy to wear as might be expected due to the lightweight nature of the Whitby Jet. The earrings are hung on British sterling silver lever fittings ( often called continental style fittings). This gives extra security making them much less likely to fall out when worn.
These earrings have been created in our Whitby based workshop by one of our experienced, specialist Whitby Jet craftspeople. Each pair has a matching left and right pair of ammonites but due to the nature of fossilisation, each pair is totally unique.
The jewellery comes presented in our stylish  branded Ebor Jetworks box along with a gift bag and  information booklet which includes your guarantee of genuine Whitby jet.
Out of stock
---