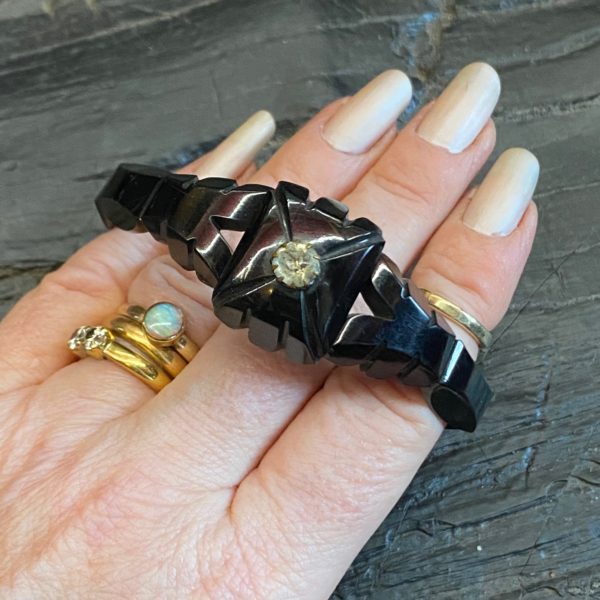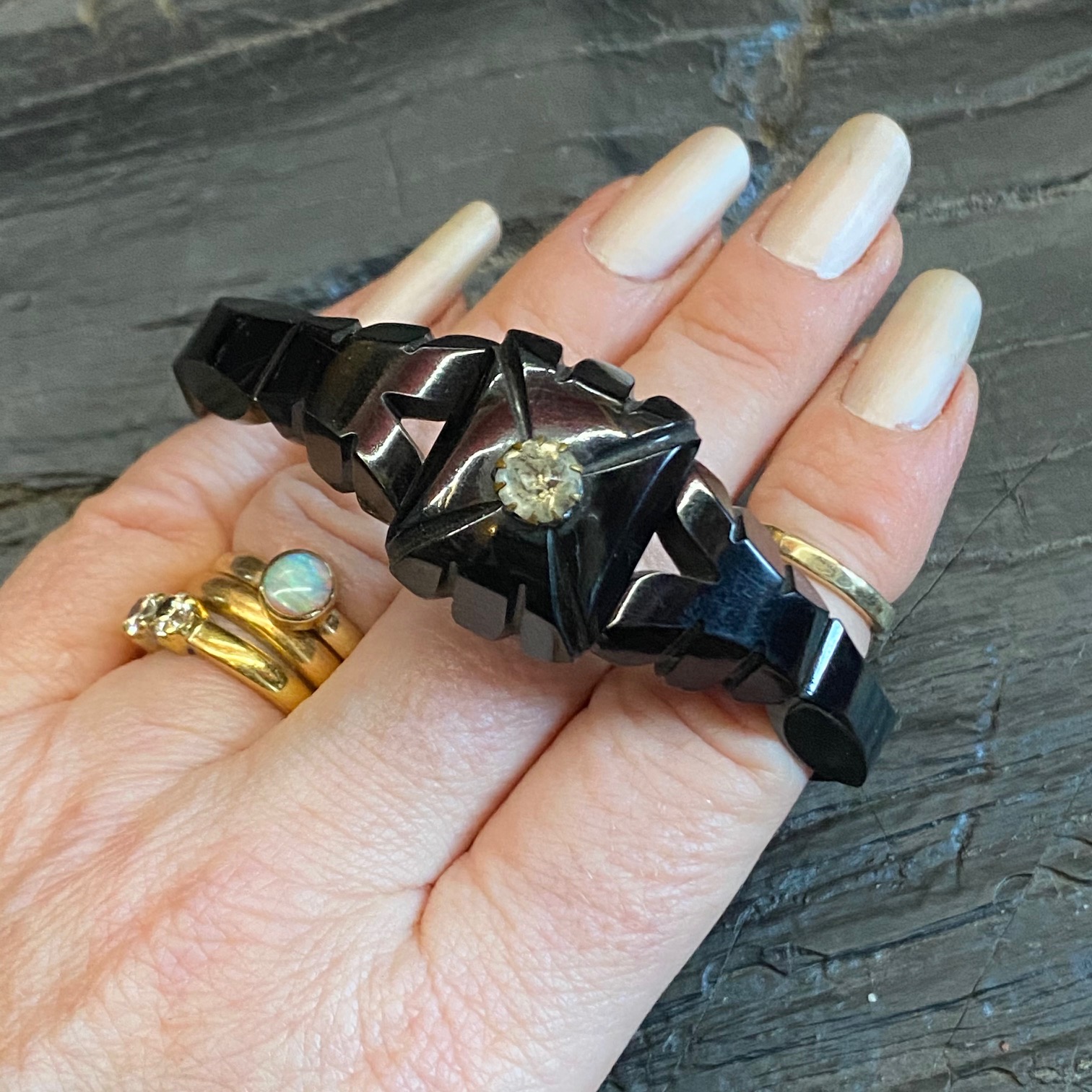 Antique Whitby Jet Bracelet "The Beatrice" £395.00
---
"The Beatrice" antique Whitby Jet bracelet is a very attractive piece. Made up from 8 facet edged panels plus 3 geometric carved top pieces with the central top piece being set with a  decorative paste inlay, adding a bit of sparkle to contrast with the beautiful warm lustre from the  surrounding Whitby Jet.
The bracelet is threaded on elastic, has an internal diameter of approx' 55mm with an internal circumference of approx' 165mm. The top central panel measures approx' 24mm x 16mm and the 8 panels each measure approx" 18mm x 10mm.
Sarah says " This bracelet is very similar to one i have in my own collection. It is often commented on and complemented when i wear it in the shop".
1 in stock
---
£375.00