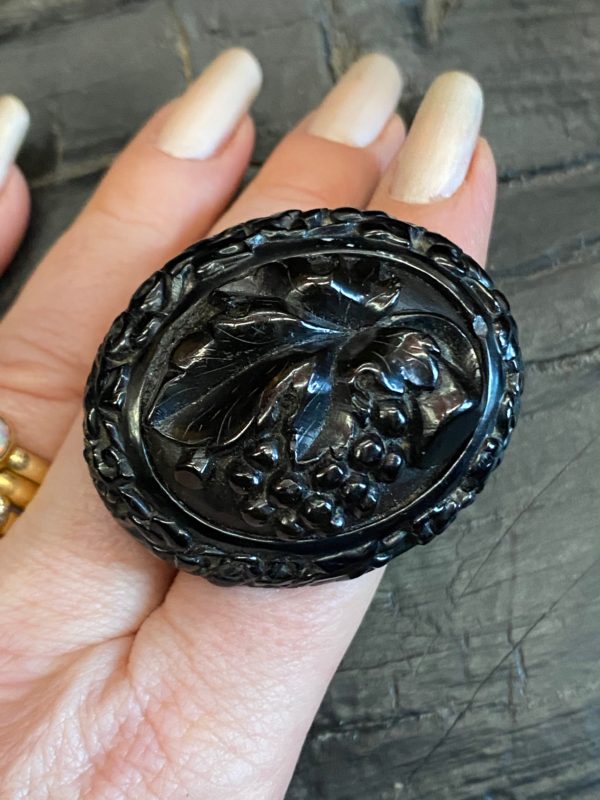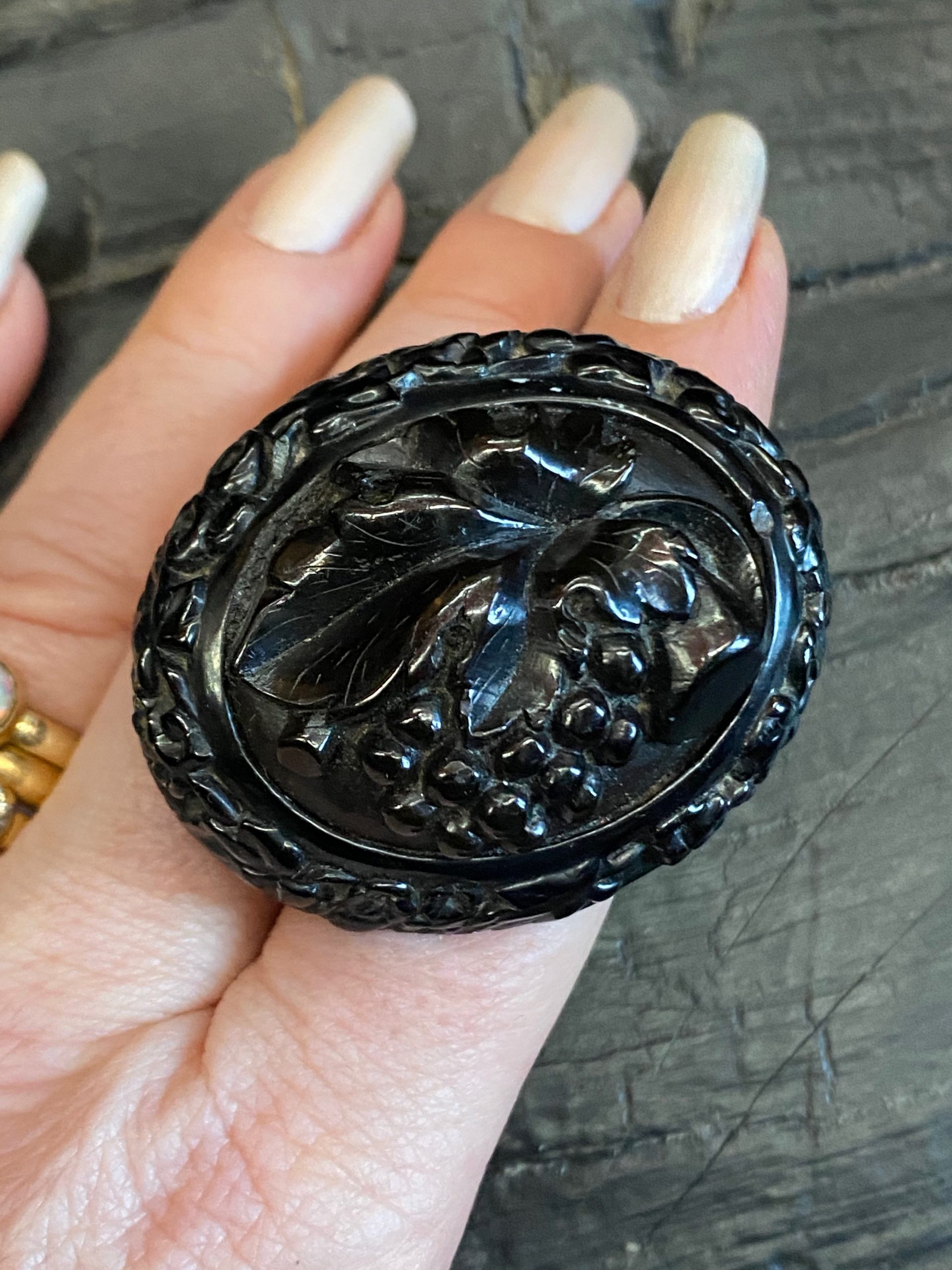 Antique Whitby Jet Brooch "Grapevine" £415.00
---
Antique Whitby Jet Brooch with Grapevine carving. We often see the language of flowers used on victorian mourning brooches. It was used  to convey subtle messages from the wearer of the brooch and could also act as a lasting comforting reminder of a lost loved one. To those not in the know however, these can equally be appreciated purely for the  skilful craftsmanship on display through the fine carving.
Here we have a beautifully carved vine with grapes, on the centre panel with a surrounding of vines carved onto the outside of the base. In the language of flowers, grapes are often associated with faith and devotion with regard to christianity.
This brooch measure approx' 45mm x 40mm and is set as to be worn in " landscape' orientation. The brooch pin is in working order. There are a couple of nibbles on the back, the lager is approx 8mm in length and a small nibble in the vine on the outer panel, but otherwise this is a nice example of victorian craftsmanship.
Further photos of the brooch are available on request prior to deciding to purchase.
---