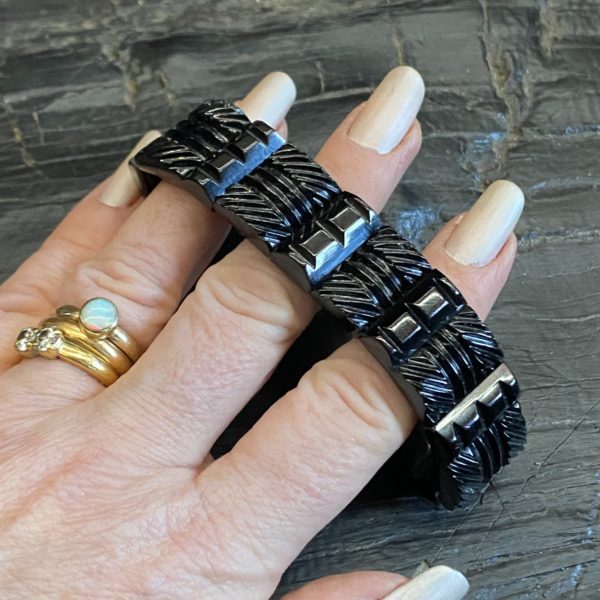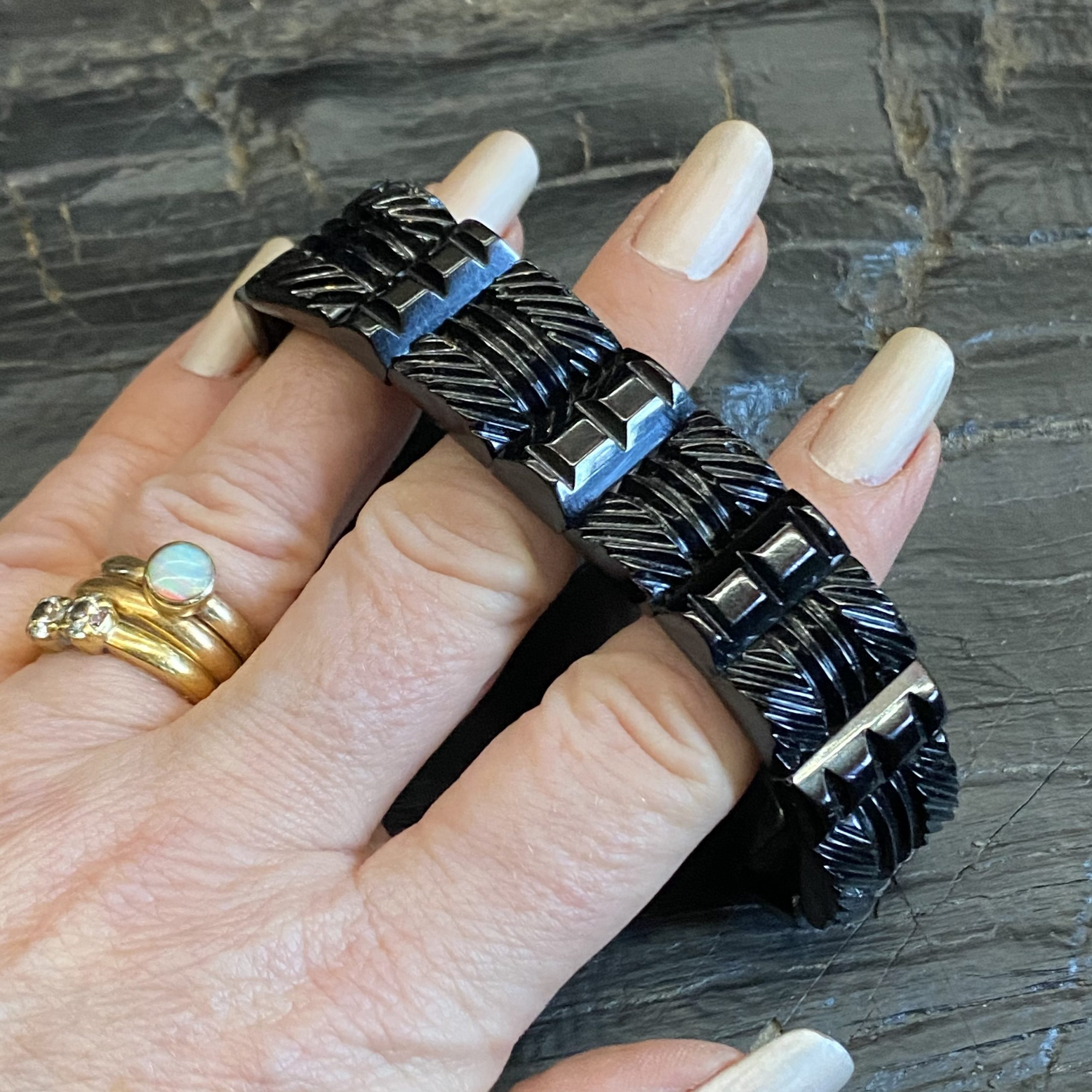 Carved Antique Whitby Jet Bracelet " The Alexandra" £450.00
---
This attractive  victorian bracelet really does display something quite unique in our collection. No flowers, facets or cameos on this piece. Instead it comprises of 18 carved panels, each geometrically patterned and forming a repeat pattern around the bracelet. The panels are approx 5mm in thickness which makes it very wearable, even in the 21st century.
The panels alternate in size, the wider ones are approx' 18mm x 13mm and the narrow panels measure approx' 18mm x 8mm. As with most bracelets of this type, it is elasticated for ease of placement on the wrist and comfort when wearing.
The internal diameter of the bracelet is approx' 55mm and the internal circumference is approx'170mm. This bracelet really has been well looked after throughout its life and does not appear to display any nibbler other damage.
A very nice example of craftsmanship which catches the light to great effect when worn.
Out of stock
---
£595.00