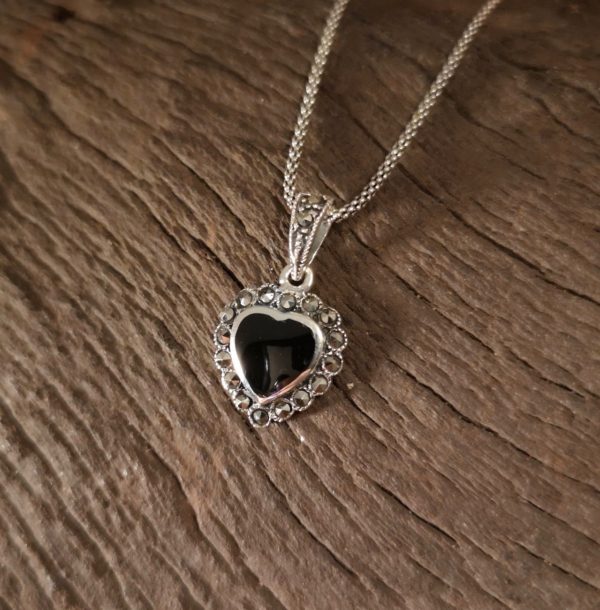 Marcasite Heart Pendant (The Liberty) £65.00
---
This very attractive and eye catching pendant is a new addition to our" Gatsby" marcasite collection. The heart measures approx' 17mm x 15mm and is set in sterling silver. The Whitby Jet heart in the centre is surrounded by 16 Marcasite stones which provide a vintage sparkle to contrast beautifully with the deep black lustre of the Whitby Jet. The chain has a vintage oxidised finish which also enhances the whole look of the piece.
As with all our jewellery, the Whitby Jet is collected locally from our surrounding Whitby coastline before being checked and verified as gem quality by our in-house senior accredited gemologist.(FGA DGA). After this, the Whitby Jet is taken to our workshop where it is transformed by one of our talented team into a finished piece of jewellery.
Your pendant is presented in a stylish 'Ebor Jetworks' branded box and gift bag along  with  your guarantee of  genuine gem quality Whitby Jet  which is included in your information booklet.
---
£180.00