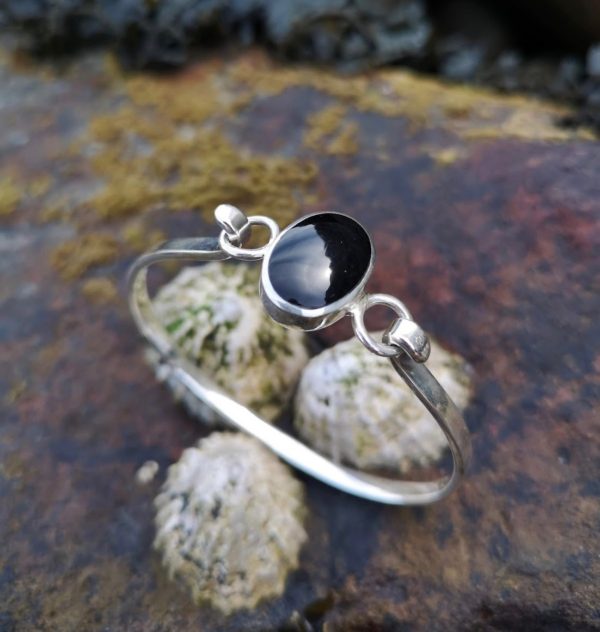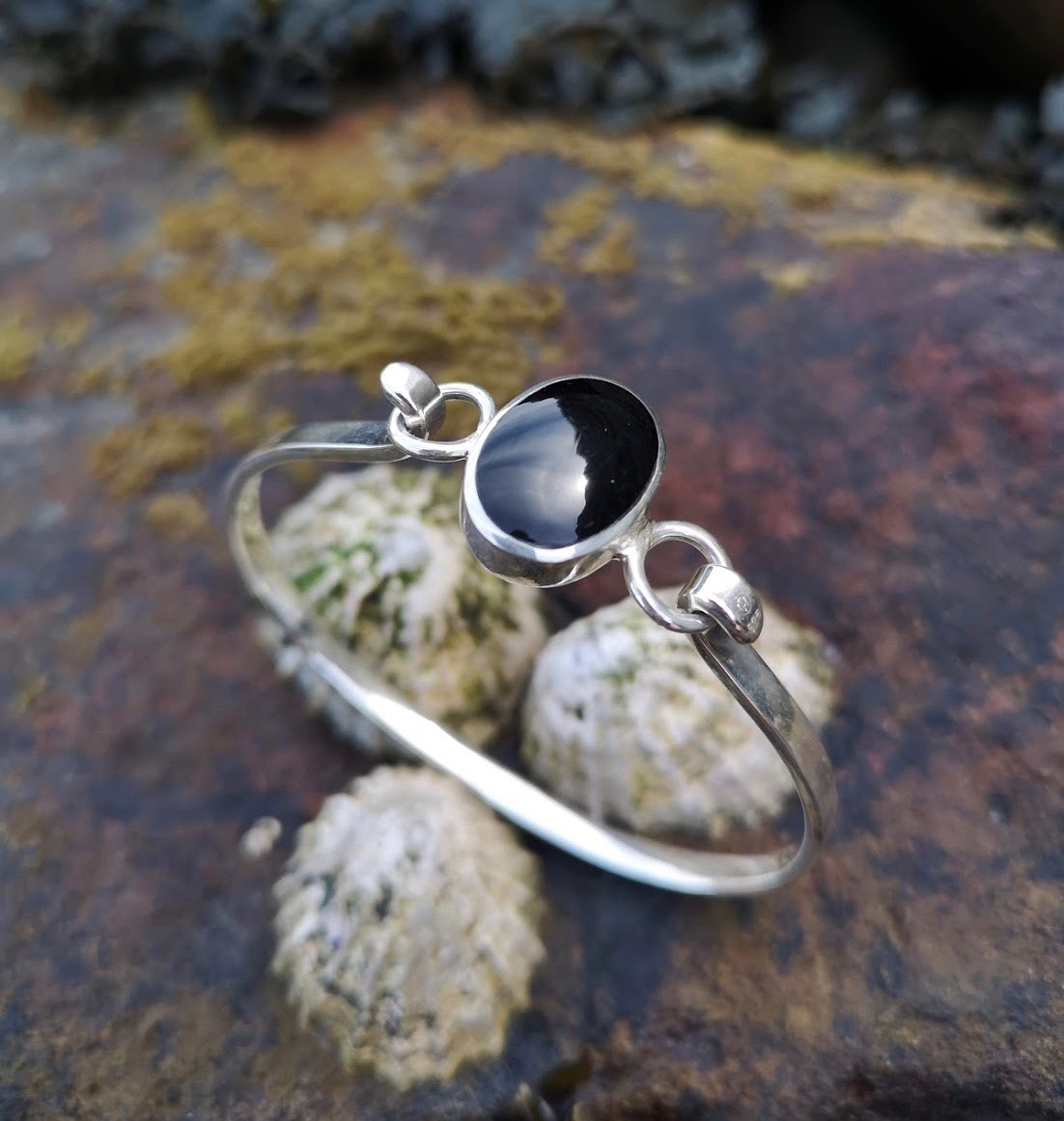 Oval Whitby Jet Bangle £135.00
---
Oval Whitby Jet Bangle. One of our tried and tested designs of bangle which has proven to be one of our most popular styles over the years. Oval shaped settings offer a variety of proportions and sizes all of which work well together making matching up pieces for a set very achievable . Especially with our collections of oval Whitby Jet Pendants and earrings.
This Whitby Jet Oval Bangle top measures approx 18mm x 12mm across. The dimensions of the comfortably shaped bangle wire are approx  60m x 50mm across with an internal circumference of approx 180mm, making this suitable for  a medium sized wrist.
The bangle is made from sterling silver and carries full  British hallmarks from the Sheffield Assay Office.  
The Whitby Jet we use in all our jewellery is collected from the shoreline along the coast around the Whitby area. It is examined by our in house expert Gemologist( FGA DGA),  to ensure it is of the best quality before being passed on to one of our talented team to work into the finished pieces.
3 in stock
---
£125.00