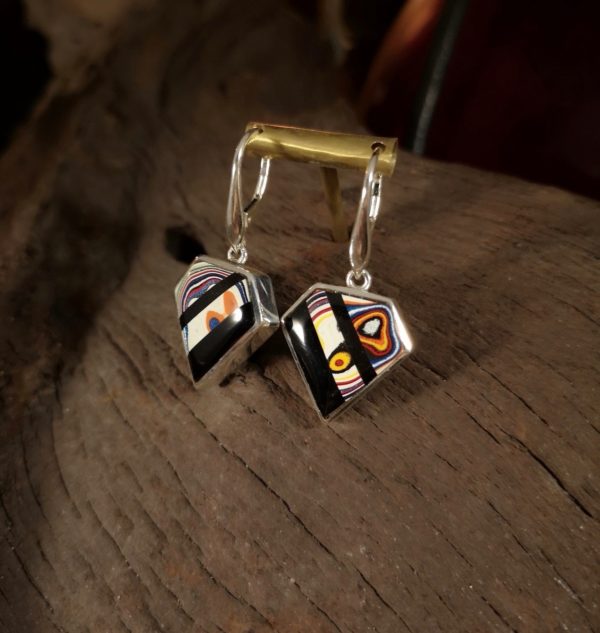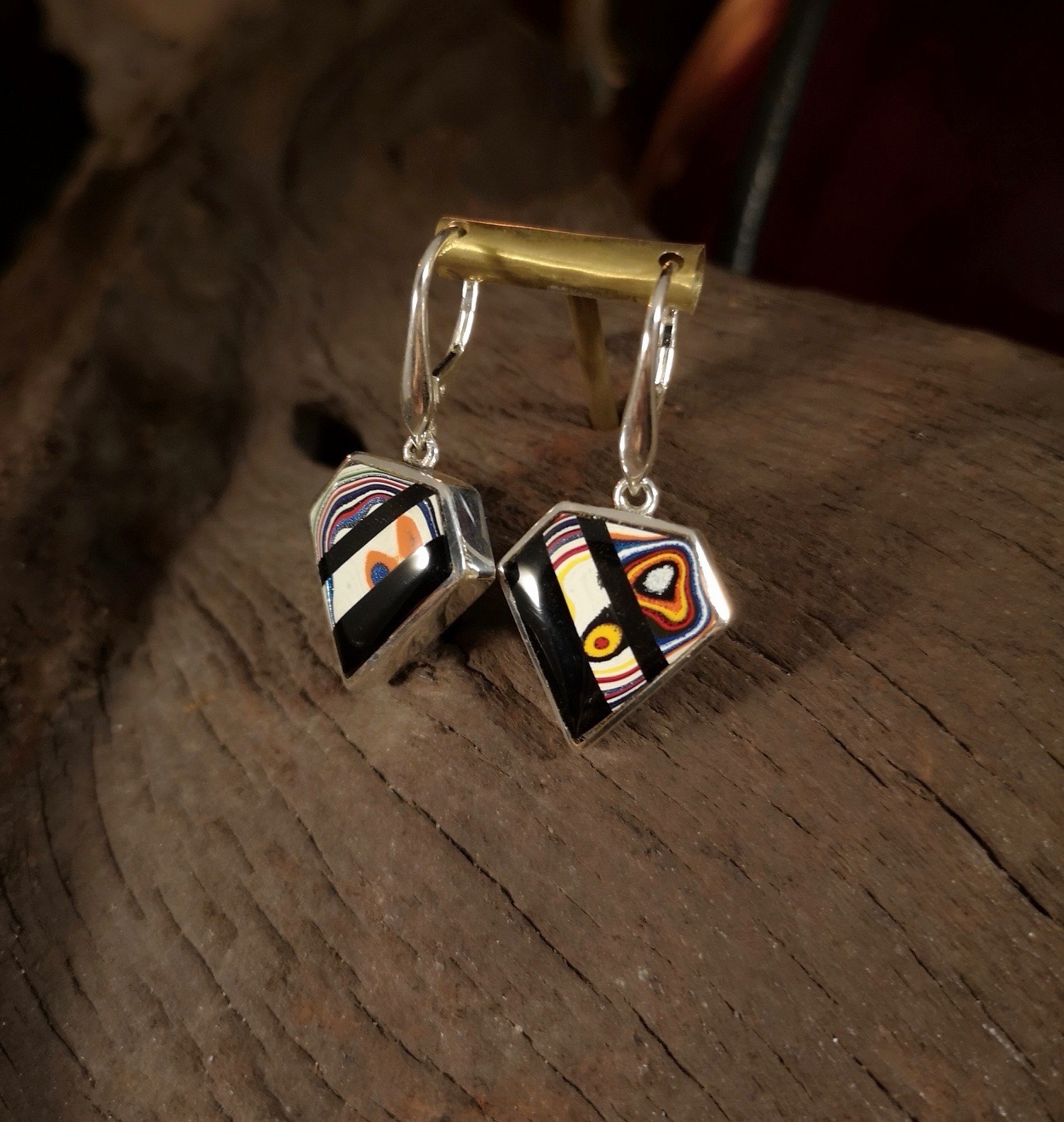 Fordite And Whitby jet earrings £195.00
---
A stunning pair of earrings comprising of a unique combination of Whitby Jet and Fordite. Made in our Whitby based workshop from British sterling silver and presented on continental style lever back fittings for both extra security and a touch of added sophistication. These are completely unique as each pair of earrings that we make in Fordite is different.
The sterling silver setting on each earring  measures approx 17mm across the widest point and 20mm in length within total drop length of 35mm from the top of the ear fitting to the lowest point of the earring.
The earrings will be presented in an Ebor Jetworks branded box, with branded gift bag and a booklet about Whitby Jet which includes your guarantee  of genuine Whitby Jet, as tested and verified by our senior accredited gemologist, F.G.A, D.G.A .
1 in stock
---