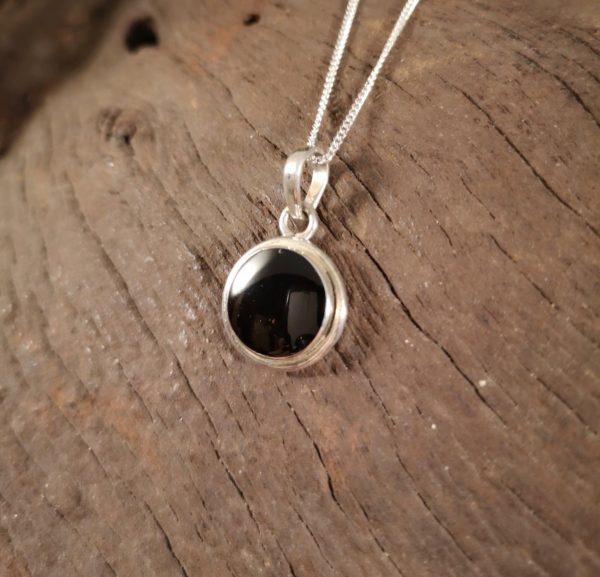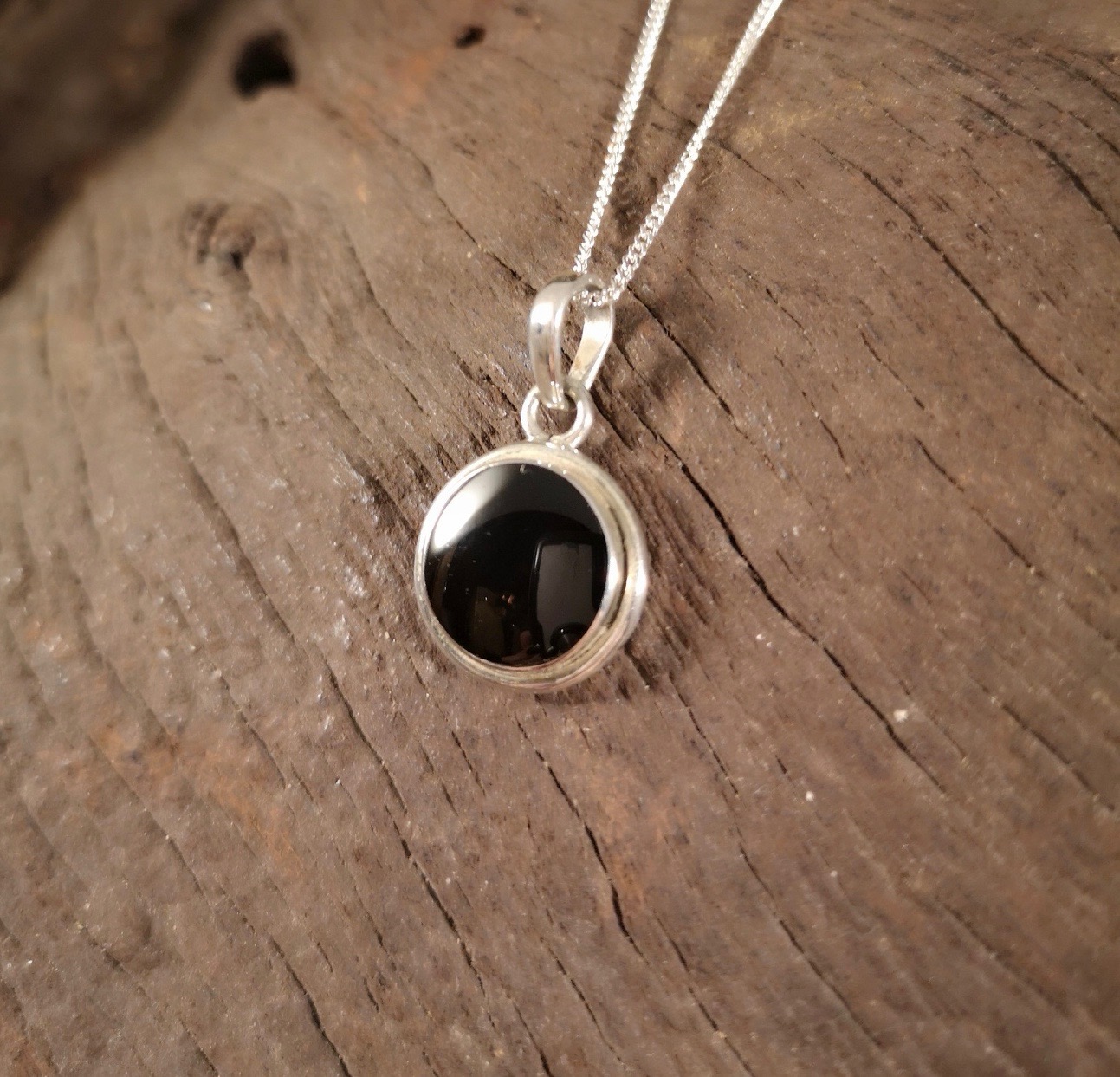 Classic round pendant £48.00
---
The smaller member of our classic round pendant range. A good point at which to start your own collection of Whitby jet jewellery as it is easy to match up with earrings, bracelets, bangles etc. Measuring approx 14mm across the outer edges of the  solid sterling silver setting with the diameter of the Whitby jet being approx 11mm. The pendant is carried on a sterling silver chain of the type shown through an attractive sterling silver bail attached to the setting.
As with all our Whitby jet, we only use the best gem quality material, collected from the shores around the Whitby coastline, then tested and verified as gem quality by our in house senior gemmologist before being passed onto out workshop to be made into beautiful jewellery.
The pendant is presented in a branded " Ebor Jetworks' box and with a gift bag and WhitbyJet information booklet which includes your guarantee of genuine Whitby Jet.
---